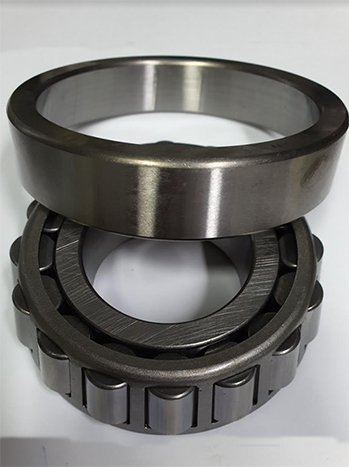 The truck part- bearing, used on both Japanese and European trucks. Bearing suppliers that cater to the truck industry are NTN/KOYO from Japan, TIKMEN from America and FAG/INA under Schaeffler from Germany, to name a few.
Maxindo offers NTN bearings as an OEM alternative brand for all the UD Nissan diesel truck models we stock.
Renault and Volvo trucks use bearing brands like TIMKEN, FAG, and ZF. Maxindo stocks some of these truck bearings as an alternative brand to Genuine, to cater to the aftermarket Renault and Volvo truck spare parts demand.
Bearing products are sub-categorised as ball bearings and roller bearings.
Ball
Bearings

Deep Groove Ball

Bearings
This type of ball bearings is customarily utilized due to its wide rage. A deep groove is formed on each inner and outer ring of the bearing. This enables the ball bearing to sustain radial and axial loads in either direction as well as the complex loads which result from the combination of these forces. Its sustainability towards these loads and force makes deep groove ball bearings suitable for high-speed applications.
Deep Groove Ball

Bearings

(Sealed or Shield)
Synthetic rubber molded to a steel plate is incorporated to the outer ring. A seal edge contacts V-groove along the inner ring surface. Some bearings accommodated a snap ring attached along the outer circumferences of the outer ring.
Self-Aligning Ball

Bearings
With an allowable misalignment, the inner ring of the bearing has two raceways. The ball bearings, cage and inner ring are capable of a "shifting" or "warping."
Roller
Bearings
Cylindrical Roller

Bearings
A rolling cylinder instead of a spherical ball. The cylindrical roller bearings due to their shape, they make line contact with raceways. The rollers are guided by ribs on both the inner and outer ring. These rollers are suitable for heavy radial loads and high-speed applications.
Like its name, these rollers have needle-like cylindrical rollers. They are small in diameter but the functions are the same as cylindrical roller bearings but for a different radial load and speed application.
Layman term is "Cup and Cone." Due to the tapered inner rollers, it is termed the cone and the outer ring is termed a cup.
Need Trucks Spare Parts? Contact Maxindo Enterprise Singapore now!