Brands
Maxindo Enterprise has a collection of genuine and alternative OEM spare parts for each unique functionality for different brands. With the ever growing demands of the market when it comes to spare parts, we too expand our inventory to keep up with the needs of every client.
Maxindo Enterprise Pte Ltd
Authorized Stockist
NISSAN, RENAULT & VOLVO
Incorporated in 1983, Maxindo has grown over the decades to become the region's leading appointed distributor for NISSAN/UD and RENAULT(RVI) truck spare parts. In recent years, we included VOLVO truck spare parts as well.
Our success is attributable to our acumen in identifying market demand and wherewithal to hold large inventories.
Incrementally, we have grown our inventory to an estimated size of 20,000 items, comprising genuine, OEM and replacement parts that are sourced from all corners of the globe, from Japan to South East Asia and Europe.
It is the volume of items we carry, and the breadth of parts we have readily available that sets Maxindo apart from any other distributor within the region and without. Our stocking of a complete range of NTN bearings for Nissan Diesel Trucks is a case in point.
Here at Maxindo, we are committed to being a one-stop shop, where customers are able to purchase a wide selection of unique parts, all under one corporation; one phone call away. In the case where a product you requested is temporary out of stock, back-order services can be arranged for your convenience. And, according to market demand, items that are purchased on a recurring basis will be pre-ordered in advance and kept in our inventory, so that similar purchases in the future will entail no back-ordering and zero waiting time.
We do all this because to remain competitive, our inventory must meet the needs of the market, and we are committed to stay ahead of the curve.
To us, no enquiry is too small, and no customer too insignificant. We analyse the parts business clinically with our heads and serve our clients with utmost integrity from our hearts. Every customer is a lifelong partner and we treasure your partnership immensely.
Undoubtedly, your success is our success.

Drop us an enquiry and we will get in touch with you in no time.
---

Our Vision
To be the world's leading exporter of Nissan and Renault truck spare parts.
Our Mission
A one stop shop supplier of spare parts, at the most competitive prices, with the most reliable of services
Our Values
Utmost integrity and lifelong partnerships with our customers.
Our History
Founded in 1983, our sales team has an average of 30 years of experience in spare parts.
With such familiarity in the industry, we are able to stock an extensive and comprehensive range of spare parts available to cater to your needs.
OUR TEAM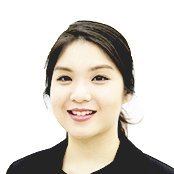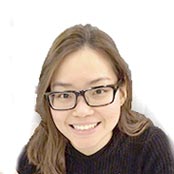 Need Trucks Spare Parts? Contact Maxindo Enterprise Singapore now!
Frequently Asked Questions
Here's the list of Nissan truck parts that are available through Maxindo Enterprise:
OIL & FUEL FILTERS
BRAKE DRUMS
BRAKE LININGS
BRAKE CHAMBERS
FAN BELTS
THERMOSTATS
TORQUE ROD BUSHING
WIPER BLADES
STARTER MOTOR
CLUTCH DISC & CLUTCH
CLUTCH COVER
CYLINDER LINER KIT
GASKET KIT
EXPANDERS
WHEEL CYLINDERS
ALTERNATORS
TURBO CHARGER
STEERING GEAR BOX
AIR COMPRESSORS
Volvo, Renault and Nissan truck (UD) have joint development in engines and transmissions. There are common parts found in heavy duty models introduced after year 2000.
Finding a reliable spare parts distributor is essential to keep your fleet running smoothly. When looking for a supplier, you should opt for the one that offers a complete product line, has a stable and reliable customer service and has a wide experience in the industry, one like Maxindo Enterprise.
Call Us
Tel: +65 62962266
Fax: +65 62917766
Visit
21 HARVEY ROAD, MAXINDO HOUSE SINGAPORE(369619)
Hours
Open Monday-Friday (Except PH)
9:00 – 17:00
Contact us
We reply within the next work day!